The club's first training event was on a brand new map between Bendigo and Eaglehawk on Saturday, called St Just Point.
Neil Barr had mapped and set some challenging middle distance courses on this previously unused mining terrain near California Gully. Around 30 people attended and enjoyed the courses despite the hot conditions. The training plan was for people to run their course twice and compare their performance on each. Only one person ran their course twice, the rest of us were too hot and tired.
A big thank you to the 7 members who stayed behind to help collect the 31 controls in the heat. It made this job much simpler for the organiser, and shared the load. Thanks: John Wilkinson (organiser and course setter for next week), Jenny Ball, Lorraine Leversha, Darren and Raelee Eenjes, Andrew Wallace and Jim Russell.
Full results available at the Results tab above;
summary results at https://eventor.orienteering.asn.au/Events/ResultList?eventId=4662.
Julie Flynn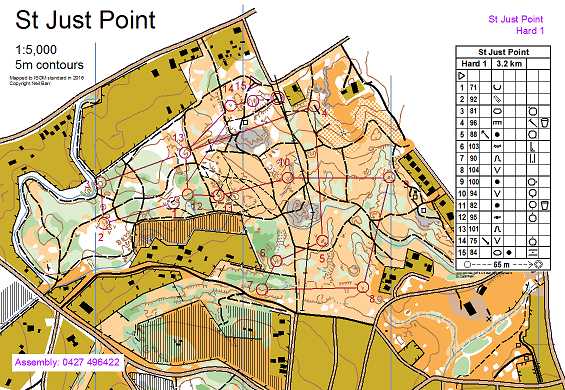 Neil Barr

Neil Barr