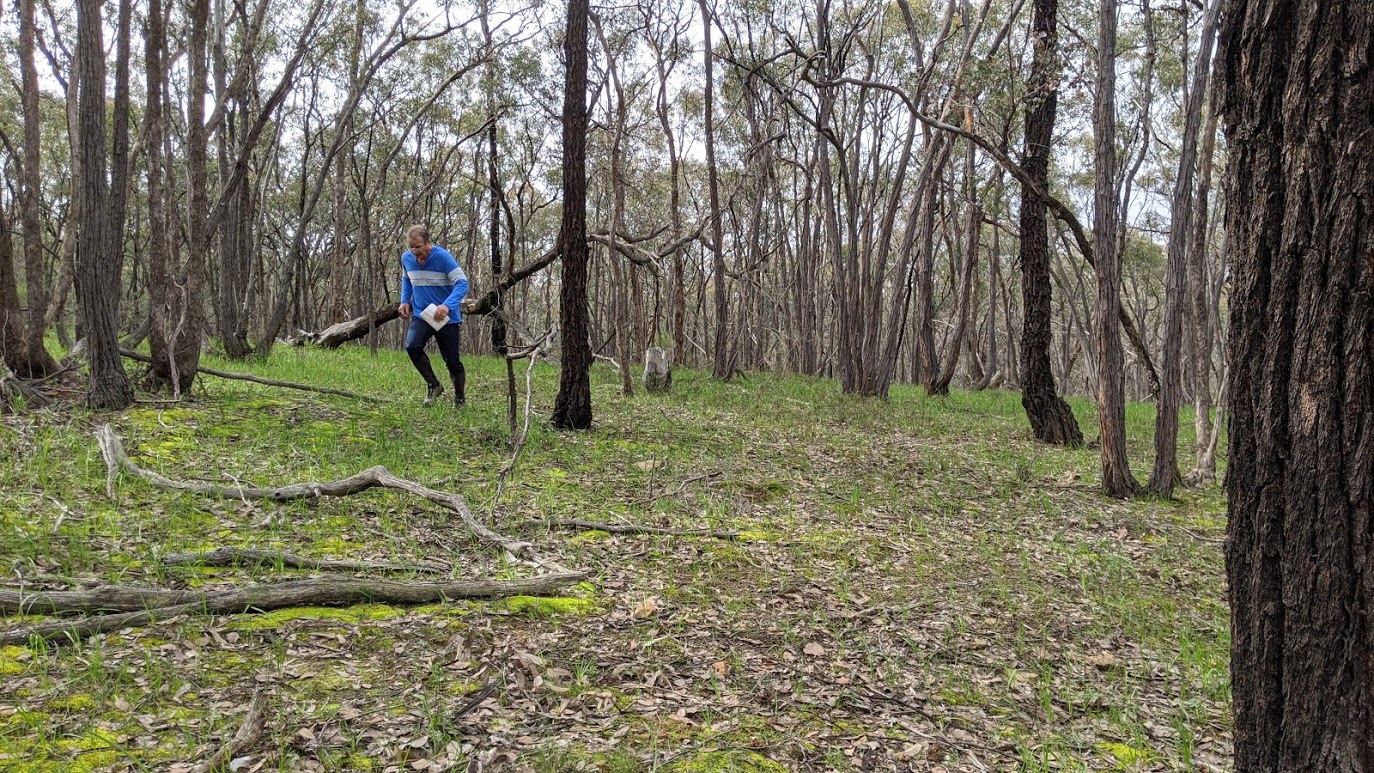 Cool overcast conditions greeted 53 participants at today's event organised by Bendigo Orienteers. Pilchers Bridge provides subtle spur/gully orienteering and after the recent rain, it was a pleasure to run through.
The seasoned Peter and Diane Searle were today's organisers and made use of the terrain subtleties on the longer courses. A pace of 4:16min/km saw Patrick Jaffe take the win with Matthew Schepisi 8:54 minutes behind closely followed by Craig Feuerherdt a further 21 seconds back.
Course 2 saw 25 starters. The 5.4km course was won by Christopher Naunton in a time of 35:06. Some good competition in this course always means plenty of rivalry among participants and excellent discussions after the running has been done.
Participants on course 3 were appreciative of the course and terrain. A Goldilocks course for those in the older age groups with no erosion gullies to climb through and no steep climbs. On course for the Slater family took the win for the slowest time, however, I think they ended up the wettest and muddiest and ultimately had the most fun today.
Fundamentally we should all be driven by the fun and enjoyment of orienteering. Things go wrong. We make mistakes. But in the end, we are privileged to be out, especially in these times.
Results are available on Eventor and you can relive the event via Livelox.
Results have also been loaded onto Winsplits.
Craig Feuerherdt
President, Bendigo Orienteers
0438 050 074